Hewlett Packard Enterprise's Servers & Storage Products and Solutions

Power your enterprise with proven, industry-leading IT infrastructure products and software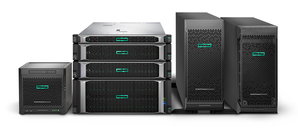 ProLiant Servers provide a complete infrastructure that support both your business objectives and your business growth.
Market-leading entry-level SAN storage with affordable performance and flexible SAS, iSCSI or Fiber Channel connectivity.
Optimised, highly available network attached storage that addresses your file and application challenges.
Proven enterprise tape backup and storage solutions that retain your valuable data for longer and for less, as your business data continues to grow.
The HPE RDX Removable Disk Backup System is a reliable disk-based backup and recovery solution with unmatched portability, fast recovery and easy integration into a single server or branch office environment.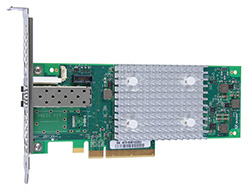 The server Fibre Channel (FC) Host Bus Adapter (HBA) is a critical element of this storage network. It delivers the ultimate in high bandwidth, low latency and high IOPs to meet any application requirements, from database online transaction processing or data warehousing to backup/restore and block storage.