HPE Nimble Storage

Intelligent, self-managing storage that frees you to innovate for your business. It's an experience you'll love.
Solutions Optimized by Nimble Storage
Elevating The Experience
Forget all that time wasted managing storage and fighting fires. It's time to elevate your storage experience with an agile, always-on, always-fast platform that powers everything from VMs to containers to test/dev—while effortlessly extending across hybrid cloud. It's time to experience HPE Nimble Storage.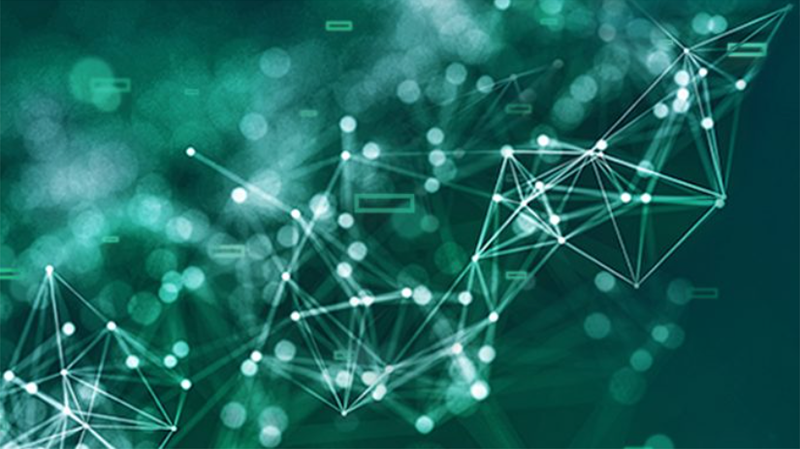 99.9999 %
guaranteed availability
Depend on a proven platform for your apps
86 %
of issues resolved automatically
Transform your support experience
79 %
lower storage operational expenses
Have it all at lower cost
---
Reimagine Storage As An Engine Of Transformation
You have enough to do addressing all the data challenges facing organizations today without also having to deal with legacy storage headaches and disruptions. HPE Nimble Storage makes it easy to start leveraging the power and agility of next-gen storage.
Power business-critical apps
Leverage an enterprise-grade platform with proven and guaranteed 6-9s availability and extreme data integrity and resiliency.
Eliminate application disruptions
Count on the predictive intelligence of HPE InfoSight to ensure your apps are always-on and always-fast, with visibility from storage to virtual machines and real-time, actionable recommendations to keep you always-optimized.
Leverage hybrid data mobility and cloud backup
Defy data gravity with true data mobility and effortless cloud backup as you realize the benefits of hybrid cloud for your apps and data.
---
Gain an Innovation Advantage
Transform your storage experience with a unique set of innovations—across intelligence, performance, cloud mobility, and ownership model—that only HPE Nimble Storage delivers.
Achieve autonomous storage
Eliminate headaches and wasted time with a predictive model of management and support that analyzes millions of sensors every second to predict and prevent problems. HPE InfoSight watches over your infrastructure 24/7—so you don't have to.
Enable seamless data mobility across clouds
Leverage a multi-cloud flash fabric with HPE Nimble Storage and HPE Cloud Volumes for seamless, bi-directional data mobility between on-prem and cloud resources. This enables you to unlock hybrid cloud use cases from test/dev and production to analytics and data protection.
Access a unique ownership experience
Keep your storage forever modern with the all-inclusive licensing, non-disruptive controller upgrades, efficiency and uptime guarantees, flat support pricing, and flexible consumption options that make up Timeless Storage for HPE Nimble Storage.
Rely on proven 6-9s availability—guaranteed
Say goodbye to unplanned downtime, performance compromises, and missed SLAs. HPE Nimble Storage has proven availability of 99.9999% across its installed base — and we guarantee that for every customer, and every array.
Enjoy best-in-class data efficiency—guaranteed
Spend less on all-flash storage. With the HPE Store More Guarantee for HPE Nimble Storage, you're guaranteed to store more application data in the same or less capacity than any competitive offering.
Get it as a cloud service
With HPE GreenLake, your data works for you, rather than the other way around. Get the industry-leading storage you need faster, with ready-to-ship configurations for mission-critical, business-critical, general purpose, and data protection needs. Eliminate the long procurement cycles and upfront capital costs that can slow your business down.
Explore HPE Nimble Storage Solutions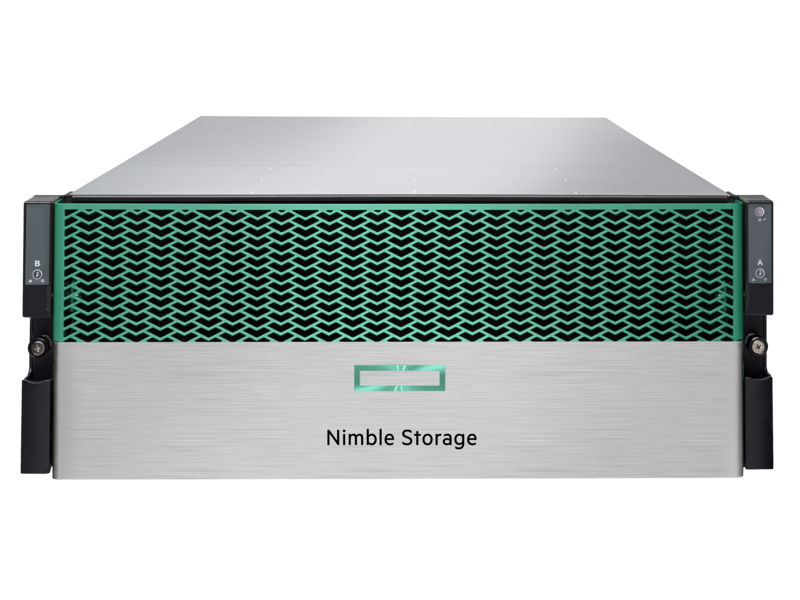 Predicts and prevents issues to help deliver 99.9999% guaranteed availability and resolves 86% of issues before you even know there's a problem.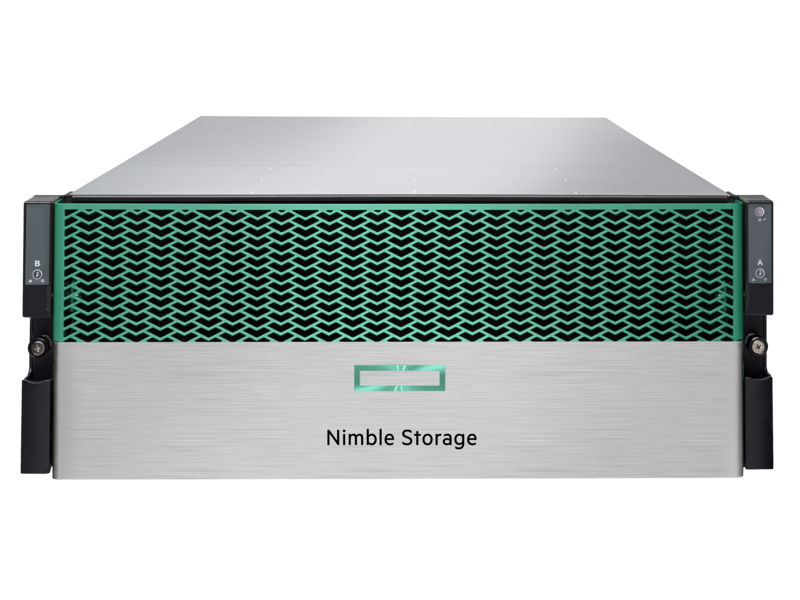 Hybrid flash for mixed, mainstream workloads. Secondary flash for backup and disaster recovery.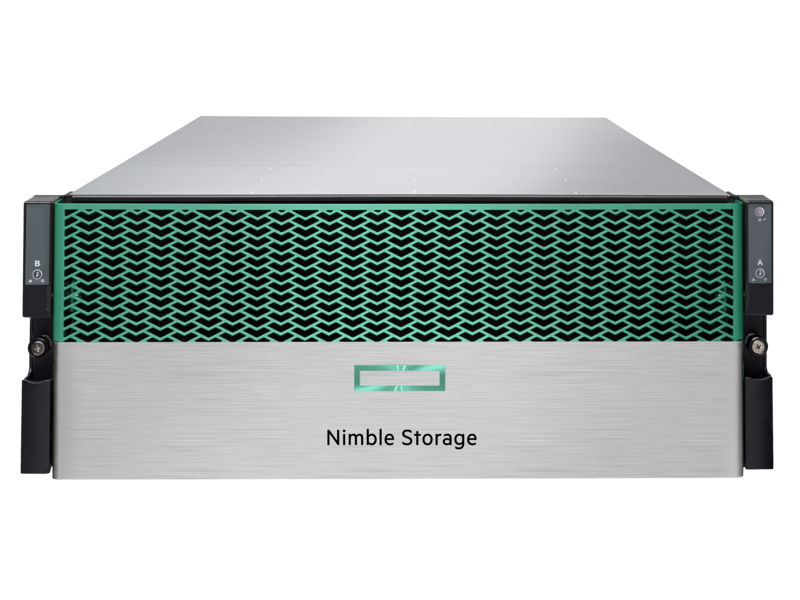 Cloud Ready and optimized for backup, disaster recovery and secondary data storage.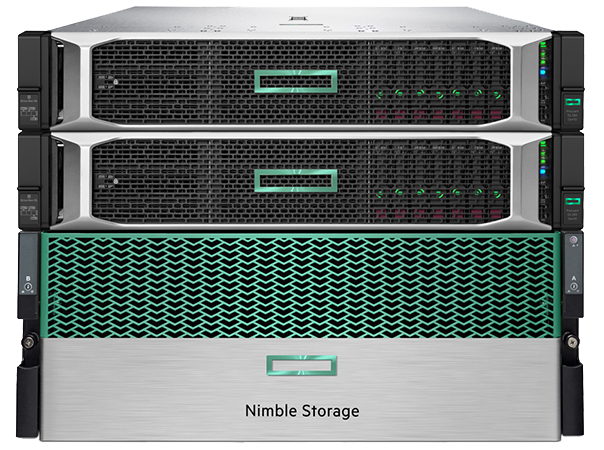 Disaggregated hyperconverged infrastructure (dHCI) provides the flexibility to scale storage and compute independently, making it ideal for mission-critical data bases and data warehouses.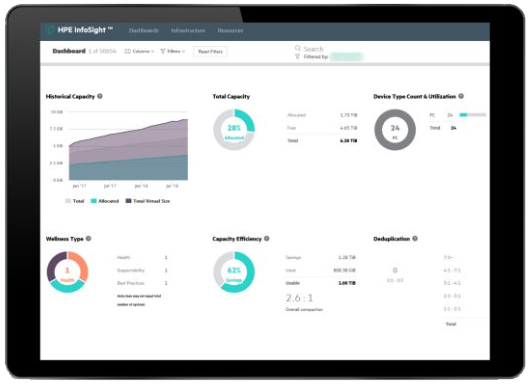 Optimize performance and predict and prevent problems by adding AI-driven operations that combine cloud-based machine learning with performance monitoring.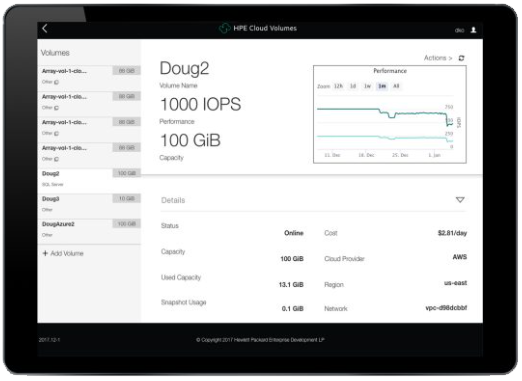 An enterprise-grade multi-cloud service for your applications in public cloud.