HPE SimpliVity Hyperconverged

A Hyperconverged Platform for Enterprise

Solutions Optimized by HPE SimpliVity
HPE has reimaged what your HCI can be
Picture a hyperconverged architecture that's evolved beyond software-defined to AI-driven — and delivers self-managing, self-optimizing, and self-healing infrastructure. By adding the machine learning predictive analytics of HPE InfoSight to our hyperconverged platform, we've ushered in the era of intelligent HCI.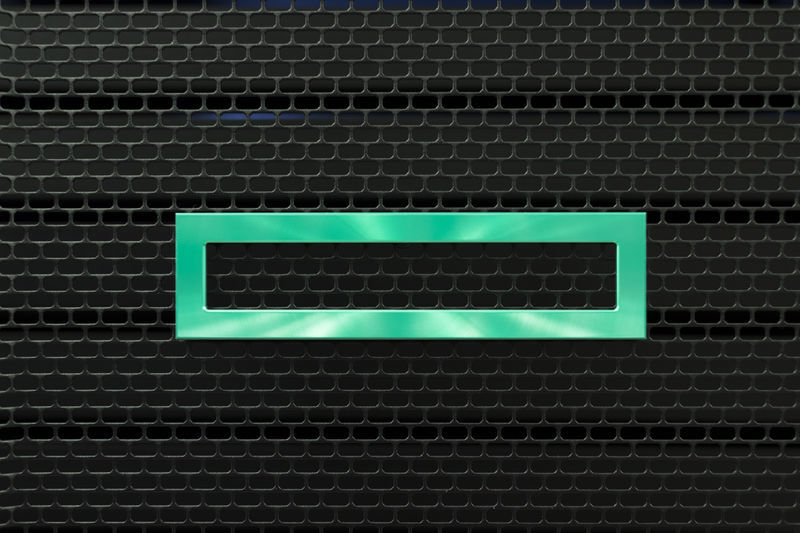 91 %
more time for innovation
Accelerate new projects with unrivaled agility
60 secs
to recover a 1TB VM
Get fast, comprehensive business recovery built-in
0
specialists required
Enjoy a simple, consumer experience
---
Not Your Ordinary HCI
Benefit from the AI-driven intelligence of HPE InfoSight as you gain visibility and predictive analytics across your HCI environment. With VM-centric management and mobility, built-in backup and DR, and game-changing data efficiency in an architecture that's optimized from data center to edge, this is far beyond the HCI you used to know.
Enable intelligently simple management
Software-defined automation simplifies day 0 and 1. Artificial intelligence predicts and prevents problems to optimize day 2 and beyond. Accelerate time to market and bring an end to IT fire fighting.
Enjoy 90% capacity savings, guaranteed
The hyper efficiency baked into HPE SimpliVity improves application performance, frees up storage, and accelerates local and remote backup and restore functions. Customers are guaranteed 90% capacity savings across storage and backup combined.
Leverage an edge-optimized architecture
Leverage an architecture that's ready for edge and ROBO use cases. Intelligently simple hyperconverged infrastructure can lower costs substantially at the edge. In fact, analysts at ESG found savings of 50% or more as the number of remote and branch office sites grow.
Get ultra-fast restores with built-in data protection
Rely on the most efficient HCI solution for recovery, with the power to recover a 1 TB VM in 60 seconds. Combined with built-in resiliency and high availability, you can now deploy and consolidate workloads on HPE SimpliVity.
HPE SimpliVity
HPE SimpliVity 380 for Expandability

HPE SimpliVity 380 for Backup and Archive
HPE SimpliVity 380 Network Choice for Backup and Archive
HPE SimpliVity 380 Network Choice for Expandability
HPE SimpliVity 380 Network Choice for High Performance
HPE SimpliVity 380 Network Choice for General Purpose Virtualization

HPE SimpliVity 325 Network Choice for Remote Office or Space-Constrained Locations

HPE SimpliVity 2600 Network Choice for Edge and ROBO Environments
---
HPE Simplivity Portfolio Guide
Explore the HPE SimpliVity solutions family
HPE SimpliVity 380 Gen10
HPE SimpliVity 380 Gen10 G
HPE SimpliVity 380 Gen10 H (SFF)
HPE SimpliVity 325 Gen10
HPE SimpliVity 2600 Gen10
HPE SimpliVity 380 Gen10 H (LFF)
Use cases
Primary examples of system usage
Data center consolidation

Maximum general-purpose performance
Multi-GPU image processing, VDI

Additional NIC connectivity for 1P systems
High capacity mixed workload

General purpose virtualization
ROBO, Edge

VDI, end user computing

SMB deployments

Space constrained environments
Edge, colocation deployments

VDI

Space constrained environments
Capacity optimized for backup and recovery

Longer term HPE SimpliVity backups
Features
Flexibility and SSD performance choice
PCIe expansion
Hybrid storage
AMD-based

Lower TCO
Density optimized
Hybrid storage
Form factor
2U1N, 1-2P
2U1N, 1-2P
2U1N, 1-2P
1U1N, 1P
2U2N, 2U4N, 1-2P
2U1N, 1-2P
Memory
Up to 1.5TB
Up to 3TB
Up to 3TB
Up to 2TB
Up to 1.5TB
Up to 3TB
Usable capacity
Before deduplication and compression
3TB, 6TB, 11TB, 16TB, 32TB
7.5TB, 10TB, 15TB, 21TB
20TB
4.6TB, 7.5TB
7.5TB
25TB
Storage configuration
5 x 960GB to 12 x 3.84TB

All-flash
6 x 1.92TB SSD

8 x 1.92TB SSD

12 x 1.92TB SSD

16 x 1.92TB SSD

All-flash
4 x 1.92TB SSD & 20 x 1.2TB HDD
4 x or 6 x 1.92TB SSD

All-flash
6 x 1.92TB SSD

All-flash
4 x 1.92TB SSD & 8 x 4TB HDD
Learn More
Learn More
Learn More
Learn More
Learn More
Learn More