HPE Ezmeral Data Fabric

Delivers enterprise-wide global access to data from edge to cloud – with best-in-class reliability, security, and performance.
HPE Ezmeral Data Fabric
Provide enterprise-wide global access to data and ensure the success of your data-driven transformation initiatives — with a unified data fabric platform across your data centers, multiple clouds, and the edge.
Quote Request
Datasheet
Use HPE Exmeral Data Fabric to unlock the value of your data
Forward-leaning companies win market share because they leverage data more effectively than their competitors. Unlock the potential of your data assets with HPE Ezmeral Data Fabric (formerly MapR Data Platform). Empower your data science, analytics, and business teams by simplifying data management on a globally distributed scale. All with enterprise-grade reliability, security, and performance.
---
Speed Up Transformation Initiatives With a Production-Ready Data Fabric
HPE Ezmeral Data Fabric builds on innovations by MapR Technologies to deliver a unified data platform to ingest, store, manage, process, apply, and analyze all data types from any data source, and a variety of different ingestion mechanisms.
One global namespace
Put an end to silos. Develop and deploy new location-independent applications that can move smoothly across multiple locations by using the unified Global Namespace—a consolidated view into data across multiple edge, on-premises, and cloud environments.
Multi-protocol data access
Today's new apps use many kinds of data. Enable availability of files, images, videos, objects, tables, and streams for intelligent applications deployed on any infrastructure with no movement of data. HPE Ezmeral Data Fabric supports multi-protocol data through APIs (HDFS, POSIX, NFS, S3, REST).
Automatic data tiering and multi-cloud data management technology
Dial in the best type of capability for your different data by setting policies for optimizing performance, capacity, or cost of storage through automating hot, warm, cold data tiering across hybrid cloud environments for multi-tier, multi-temperature, and multi-cloud data management.
Exabyte scale distributed data store
Easily manage the growth in volume, variety, and velocity of data that is outpacing the capabilities of traditional architectures. HPE Ezmeral Data Fabric is an exabyte scale, globally distributed data store that meets the demanding requirements of today and tomorrow.
Multi-tenancy and Security
Provide robust and unmatched protection for data at rest as well as data in motion. HPE Ezmeral Data Fabric comes with out-of-the-box security features, authentication, authorization, and access control from the edge to core to cloud with common governance.
Resiliency and data protection at scale
Enable data consistency and zero loss of data or of access to data with instant and atomic snapshots. HPE Data Fabric is architected for resiliency at exabyte scale with distributed and replicated metadata, and robust and efficient global mirroring.
---
The Case For a New Data Fabric
Data is becoming a company's most important asset. Forward-leaning companies understand this new data economy—when they leverage data more effectively than their competitor, they win market share. Last generation and even newer point product technologies cannot solve the new demands. Furthermore, data is being democratized. The data scientist and developer are now more efficient when they can select their own tools and get to the relevant data securely and easily. Fundamentally, this requires a new underlying data fabric, which can meet the needs of the data scientist for accessing innovative new tools at a rapid rate, while also providing the industrial-grade reliability and security that IT organizations insist on. As a result, a 30-year re-platforming process is in progress.
The problem is that it is easy to fall into the trap of choosing many point solutions and not think about the foundational importance of a data fabric. Experience makes it clear that history will repeat itself with limited point solutions and more silos, unless a deliberate decision is made to architect and build on the right foundation. The success rate of applying AI and analytics at production depends on a data fabric foundation. The HPE Ezmeral Data Fabric is optimized for mission-critical capabilities, linear scalability, elasticity, and the ability to deploy seamlessly in a hybrid cloud world, while also harnessing the power of Kubernetes containerization for elasticity. A data fabric that can support the innovation to come in the years ahead and enable an enterprise-wide data fabric becomes of paramount importance.
---
The HPE Vision of a Data Fabric
A unique and groundbreaking approach is needed, which combines essential new tool technologies, such as Hadoop, Spark, machine learning (ML), and AI tools, while optimizing for high scale, reliability, and elasticity through containerization. Also critical is global deployment flexibility by bridging seamlessly from on-premises to the edge, or to one or more clouds. The HPE Ezmeral Data Fabric is architected, designed, and implemented using a set of principles to meet essential customer criteria for making a thoughtful data fabric selection:
Supports a variety of data from big to small, structured and unstructured, in tables, streams, or files, Internet of Things (IoT), and sensor data—essentially every data type from any data source, including a range of ingest mechanisms
Helps diverse computational tools and frameworks, such as Hadoop, Spark, ML, TensorFlow, and Caffe
Runs AI and analytics applications simultaneously, without requiring multiple clusters or silos, which means faster time to market, less maintenance engineering, and more consistent results, due to the same data sets being used by data scientists and analysts
Delivers broad range of open APIs for with no lock-in—POSIX, HDFS, S3, JSON, HBase, Kafka, REST
Offers pub-sub streaming and edge first for all data-in-motion from any data source, including IoT sensors
Is trusted by design—security is built in, not bolted on
Provides reliability, security, and scale to operate in global, mission-critical production AI and analytic applications
Eases data and application movement between on-premises and in-cloud through stateful application support with Kubernetes
Operates on every cloud, a critical must-have so that a customer can experience cloud economics and no cloud lock-in across multiple public clouds and on-premises data centers
Enables a global data fabric to simultaneously ingest, store, manage, process, apply, and analyze data
---
HPE Ezmeral Data Fabric Solutions
An all-software platform that brings your data-management and processing technologies together, combining data silos into a single exabyte-scale, edge-to-cloud distributed data fabric for the diverse data needs of modern enterprise applications.
Containers
---
HPE Ezmeral Container Software Platform
Software platform designed to run both cloud-native and non-cloud native applications in containers.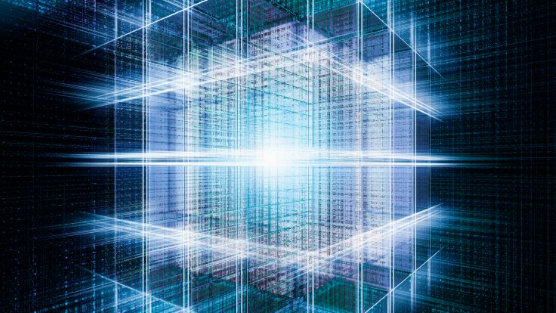 Benefits
---

Transform non-cloud native apps without re-architecting.

Build an application once and deploy anywhere.

Proven enterprise-class security, performance and reliability.
Software
---
HPE Ezmeral Data Fabric
An exabyte-scale, edge-to-cloud distributed file system and data platform for the diverse data needs of modern enterprise applications.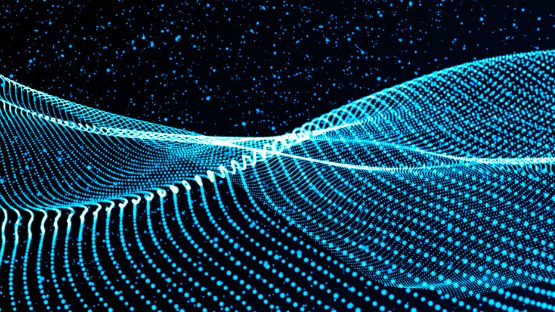 Capabilities
---

Global namespace

Exabyte scale distributed data store

Secure and controlled data access
ML Solution
---
HPE Ezmeral ML Ops
A software solution that extends the capabilities of the HPE Ezmeral Container Platform to support the entire machine learning lifecycle and implement DevOps-like processes to standardize machine learning workflows.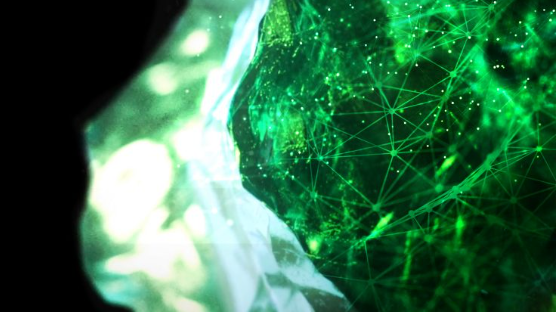 ---