HPE BladeSystem Blade Servers

One infrastructure and one management platform to speed the delivery of services.
Solutions Optimized by HPE BladeSystem Blade Servers
Optimize For Virtualization
Digital transformation requires processing data faster for new business challenges and applications. It means optimizing infrastructure for traditional and Hybrid Cloud workloads while maintaining cost, flexibility and operational simplicity. HPE BladeSystem lets you transform legacy blade server infrastructure and scale business performance while optimizing costs. With HPE OneView, BladeSystem puts your business on the path to a composable experience.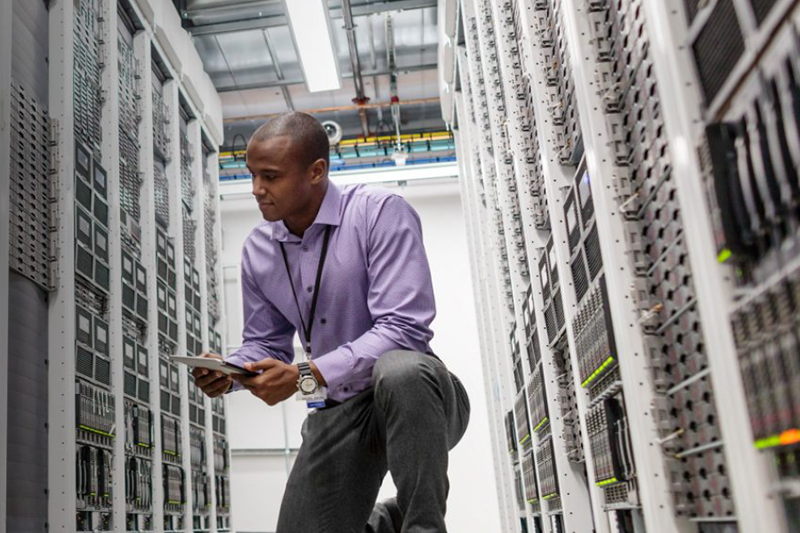 ---
HPE Oneview For Blade Servers
HPE OneView takes a programmatic, software-defined approach to managing infrastructure with efficient workflow automation, a modern dashboard, and a comprehensive partner ecosystem.
Deploy Infrastructure Faster
Reliably compose and update compute, storage, and network resources
Automated templates
Equip your IT generalists to respond quickly to changing business requirements. Automated templates — created by IT specialists — help your team rapidly and reliably compose and update compute, storage, and network resources.
Simplify Lifecycle Management
Get a single unified view of the health of your infrastructure
OneView Global Dashboard
Take advantage of single-view, unified management. Near real-time intelligence enables faster decision-making for managing thousands of HPE servers and storage in multiple data centers across the globe.
Increase Productivity
Automate and create more aligned, responsive service delivery
Composable Infrastructure Ecosystem
Automate resource provisioning, configuration, and monitoring with the HPE OneView unified API. Create more aligned, responsive service delivery when your software developers and ISVs have the ability to deploy infrastructure as code.
---
Transform Your Blade Server Infrastructure
Learn how HPE BladeSystem blade servers can boost your performance and transform IT economics with the latest innovations.
Deliver superior user experience with VDI
With an increasing number of users relying on Virtual Desktop Infrastructure (VDI), see how businesses can benefit from a blade-based infrastructure to enable lower TCO with higher productivity gains.
Reduce licensing costs
Learn how you can reduce software licensing support costs in this report from Principled Technologies.
Build your path to composable
HPE BladeSystem and HPE OneView provide a path to a Composable experience by making it easier to simplify management while accelerate the deployment of new applications.
HPE BladeSystem Protfolio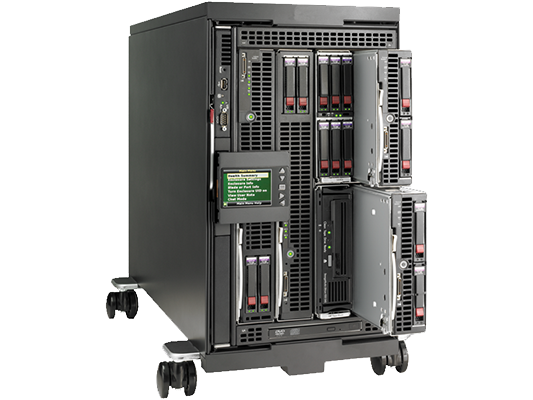 The HPE BladeSystem c3000 Platinum Enclosure brings unique capabilities to HPE BladeSystem.
The HPE Onboard Administrator for the HPE BladeSystem enclosures is the intelligence of the c-Class infrastructure.