HPE ProLiant Servers

The intelligent compute foundation for hybrid cloud that delivers unmatched workload optimization, security, and automation, all available as a service.
Solutions Optimized by HPE ProLiant
Accelerating Possibilities With Hybrid Cloud
Hybrid cloud requires a flexible software-defined approach that is built on a foundation of intelligence beginning with the server. HPE ProLiant offers a fresh approach that delivers unmatched workload optimization, security, and automation, all available as a service.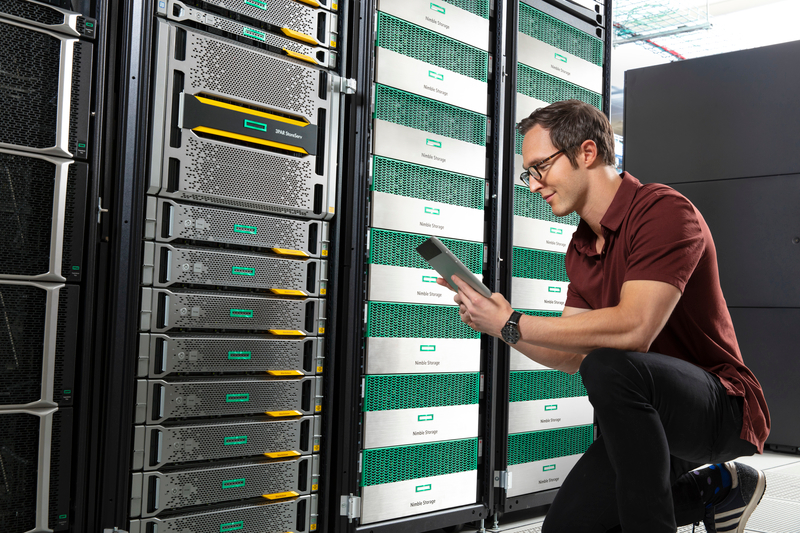 ---
The Future of Intelligent Hybrid Cloud
Simplify and automate management tasks, and establish a solid foundation for an open, hybrid cloud platform enabled by composability using the unmatched server automation, server security, server optimization, and built-in intelligence of HPE ProLiant servers.
Workload optimized
Transform IT with insights that optimize workload performance, placement, and efficiency, and deliver better outcomes faster by using the foundations intelligence of HPE ProLiant.
360 degree security
Experience an enhanced, holistic, 360-degree view to security that begins in the manufacturing supply chain and concludes with a safeguarded, end-of-life decommissioning using the world's most secure industry standard server.
Intelligent Automation
HPE InfoSight for Servers works with Active Health System (AHS) and iLO to predict and recommend solutions for configuration, health, and performance problems across your server infrastructure.
Rack-optimized
Take advantage of a family of versatile, resilient, software-defined rack servers suited to diverse workloads and controlled through a single infrastructure management solution.
Remote offices and growing businesses
Achieve simple, efficient business value. Our user-inspired innovations provide easy remote access and improve energy efficiencies to lower your TCO.
Get it as a cloud service
HPE GreenLake gives you the performance you need to support compute-intensive workloads, with a balance of performance, expansion, and manageability. The pay-per-use model for on-premises compute assets enables you to align IT spend with actual usage. Eliminate the cost, complexity, and risk of over-provisioning that comes with traditional hardware performance.