HPE Synergy 12000 Frame

A single intelligent physical infrastructure that combines compute, storage, and fabric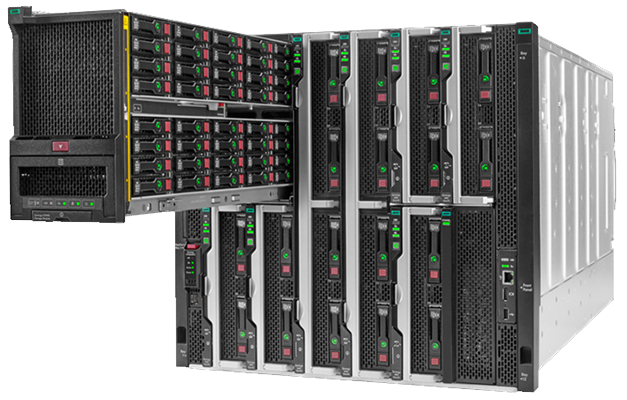 Click here to jump to more pricing!
Overview:
Does your IT infrastructure efficiently combine compute, storage, and networking/fabric resources with intelligence and security to meet your needs of today and tomorrow?
HPE Synergy 12000 Frames are uniquely architected as Composable Infrastructure (CI) to match the powerful 'infrastructure-as-code' capabilities of the HPE intelligent software architecture. Flexible access to compute, storage, and fabric resources allows for use and re-purposing. Linking multiple HPE Synergy Frames efficiently scales the infrastructure with a dedicated single view of the entire management network.
Creating multiple composable domains in the infrastructure can efficiently deliver available resources to the business. HPE Synergy Frames reduce complexity by using intelligent auto-discovery to find all available resources to accelerate workload deployments. This drives IT efficiency as the business grows and delivers balanced performance across resources to increase solution effectiveness.
Supports HPE Synergy 480 and HPE 660 Gen10 Compute Modules.
A guided installation experience is provided for setting up HPE Synergy.
Adds 2650W HVDC hot plug power supplies as an infrastructure option.
Product is now offered to comply with the Trade Agreements Act (TAA).
Pricing Notes:
Pricing and product availability subject to change without notice.