HPE ProLiant Storage All Flash Arrays

Predictive All Flash Storage for the Modern Data Center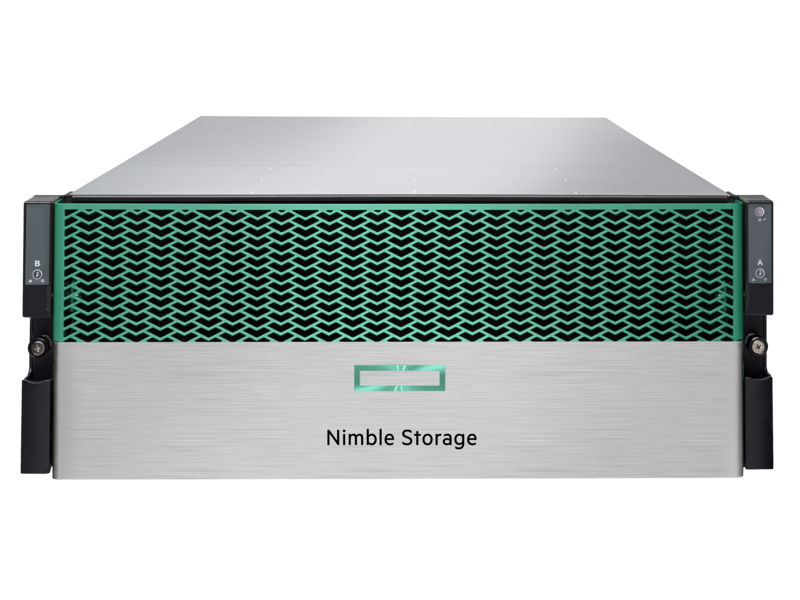 Are you struggling to find the perfect combination of flash storage and predictive analytics?
HPE Nimble Storage All Flash Arrays combine a flash-efficient architecture with HPE InfoSight predictive analytics to achieve fast, reliable access to data and 99.9999% guaranteed availability. [1] Radically simple to deploy and use, the arrays are cloud-ready, providing data mobility to the cloud through HPE Cloud Volumes. Your storage investment made today can support you well into the future, thanks to our technology and business-model innovations. HPE Nimble Storage All Flash Arrays include all-inclusive licensing, easy upgrades, and flexible payment options – while also being future-proofed for new technologies, such as NVMe and Storage Class Memory (SCM).
HPE Nimble Storage All-Flash Array Datasheet (PDF)
Solutions Optimized by HPE Nimble Storage AF-Series Arrays
HPE Nimble Storage AF-Series Arrays

AF1000 and AF3000
The AF1000 and AF3000 are the perfect entry points for all IT organizations that require speed and economy for performance-sensitive workloads.
AF5000 and AF7000
The AF5000 and AF7000 offer high performance and attractive economics for performancesensitive workloads that need the best blend of price/performance/scalability.
AF9000
The AF9000 is designed for consolidating multiple large-scale performance-sensitive applications with aggressive performance and high scalability demands.
Nimble All Flash arrays support iSCSI and FC storage protocols.
Predictive Analytics

HPE Nimble Storage All Flash Arrays automatically predict and resolve 86% of problems before you even know there is an issue.
Transforms the support experience through cloud-based predictive analytics and Level 3-only support.
Holistic view across the infrastructure stack to resolve problems beyond just storage.
Simplifies planning with prescriptive forecasts into capacity, performance, and bandwidth requirements.
Makes infrastructure smarter and more reliable by learning from the installed base.
Radical Simplicity
HPE Nimble Storage All Flash Arrays are simple to deploy use, and manage.
This product is cloud-ready and deploys flash on-premises or in the cloud with common data services and mobility between all-flash, adaptive flash, and HPE Cloud Volumes
HPE Nimble Storage All Flash Arrays are future-proofed for NVMe and SCM. The offering comes with a satisfaction guarantee, all-inclusive software licensing, flat support pricing, replacing all the hardware for upgrades, and an option to receive a free faster controller upgrade after three years.
Radically easy to integrate with many ecosystems and has a de
Absolute Resiliency

HPE Nimble Storage All Flash Arrays has 99.9999% guaranteed availability.
Triple+ Parity RAID can handle three simultaneous drive failures and provides additional protection through intra-drive parity
Fast and reliable

HPE Nimble Storage All Flash Arrays are scale-to-fit. They scale-up performance and capacity independently and non-disruptively; and scale out to four arrays managed as one for increased flexibility.
Up to 5X or more data reduction from variable block inline deduplication and compression.
Backup and disaster recovery (DR) from all-flash to adaptive flash arrays at onethird the cost.
Data reduction, snapshots, and Triple+ Parity RAID with no performance impact.
Sub-millisecond response time for performance-sensitive enterprise workloads
HPE Nimble Storage AF-Series Arrays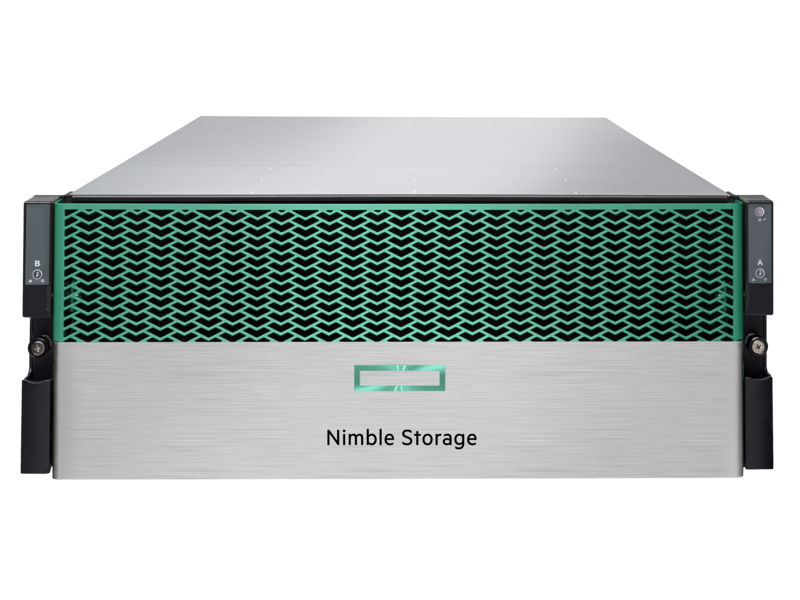 6-46TB / 5-42TiB Raw Capacity
4-33TB / 3-30TiB Usable Capacity
20-165TB / 15-150TiB Effective Capacity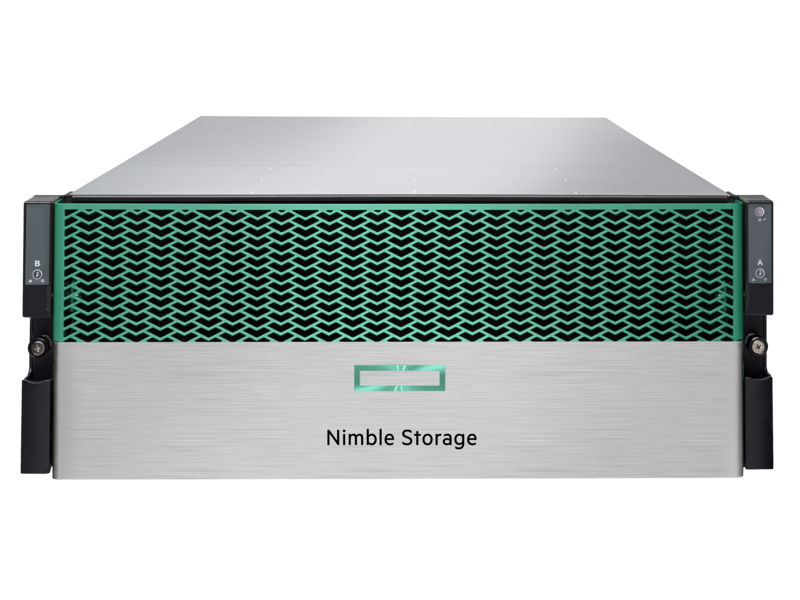 6-92TB / 5-83TiB Raw Capacity
4-67TB / 3-61TiB Usable Capacity
20-335TB / 15-305TiB Effective Capacity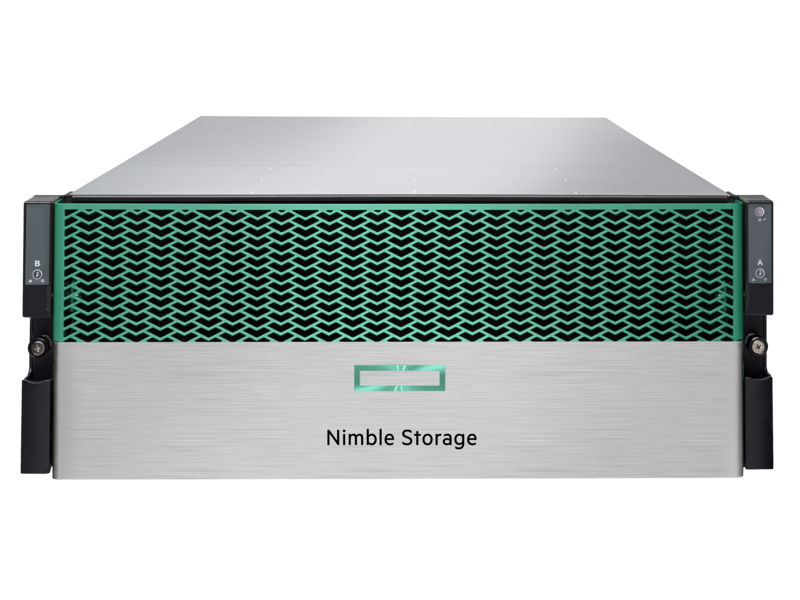 11-184TB / 10-167TiB Raw Capacity
8-136TB / 7-123TiB Usable Capacity
40-680TB / 35-615TiB Effective Capacity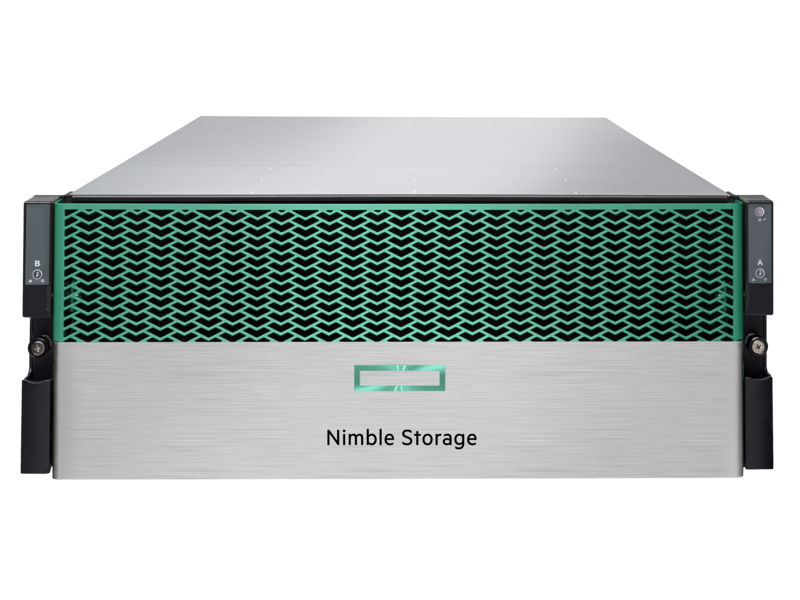 11-323TB / 10-293TiB Raw Capacity
8-238TB / 7-217TiB Usable Capacity
40-1,190TB / 35-1,085TiB Effective Capacity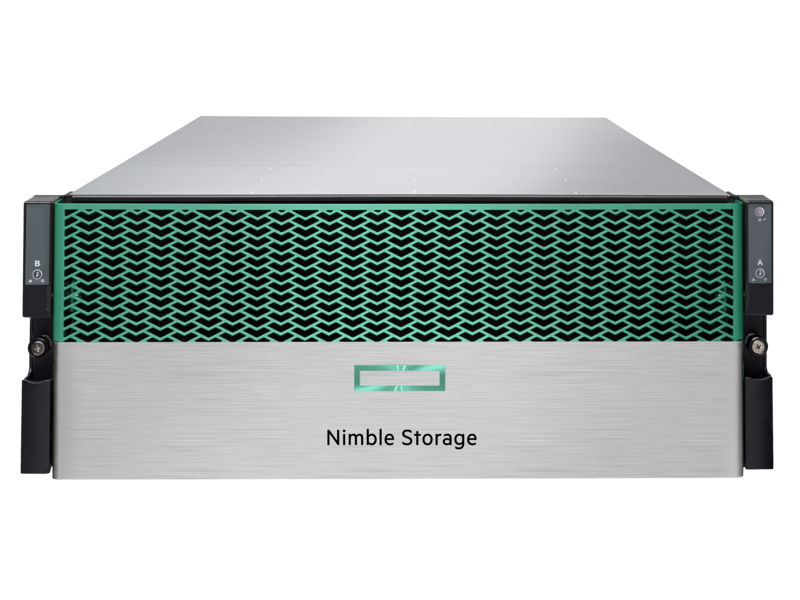 23-553TB / 20-503TiB Raw Capacity
17-409TB /15-372TiB Usable Capacity
85-2,045TB / 75-1,860TiB Effective Capacity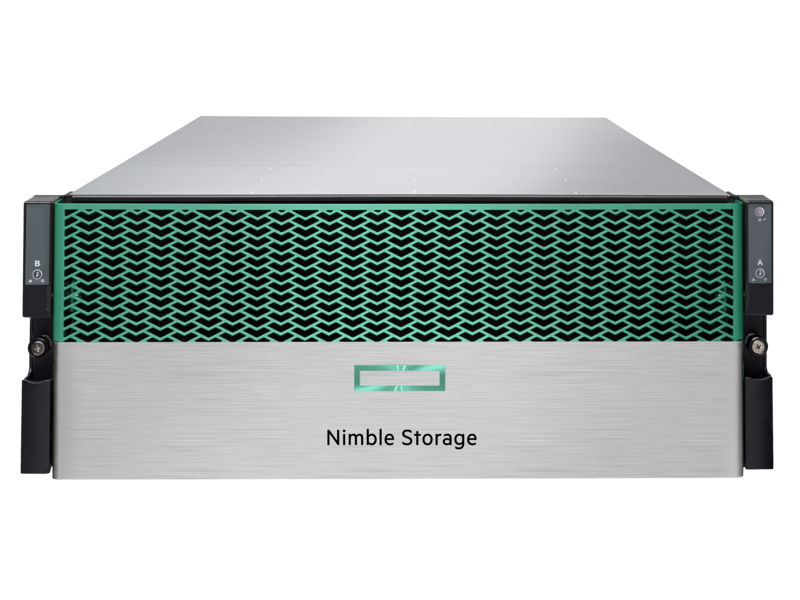 2,212TB / 2,012TiB Raw Capacity
1,636TB / 1,488TiB Usable Capacity
8,180TB / 7,440TiB Effective Capacity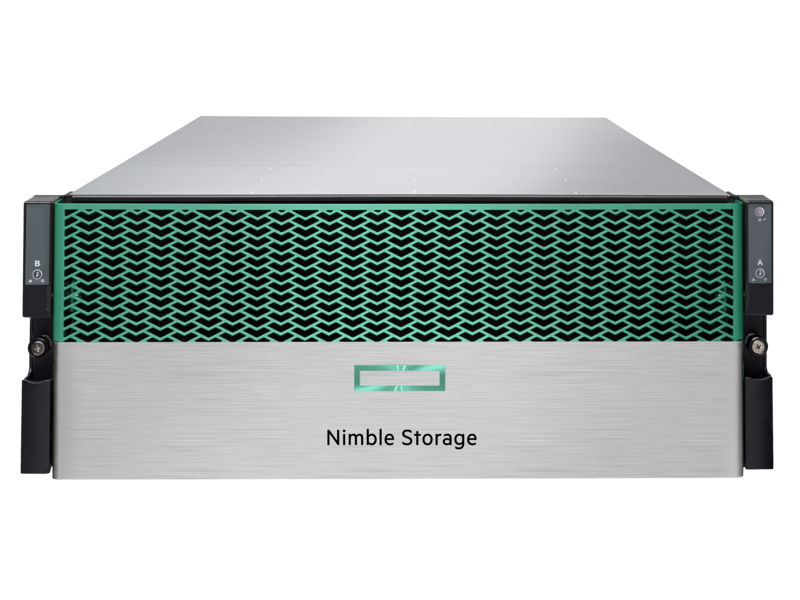 Up to 46 TB raw, 168 TB effective capacity
SATA SSDs: 240 GB, 480 GB, 960 GB, 1.92 TB, 3.84 TB
All-flash chassis with up to one all-flash expansion shelf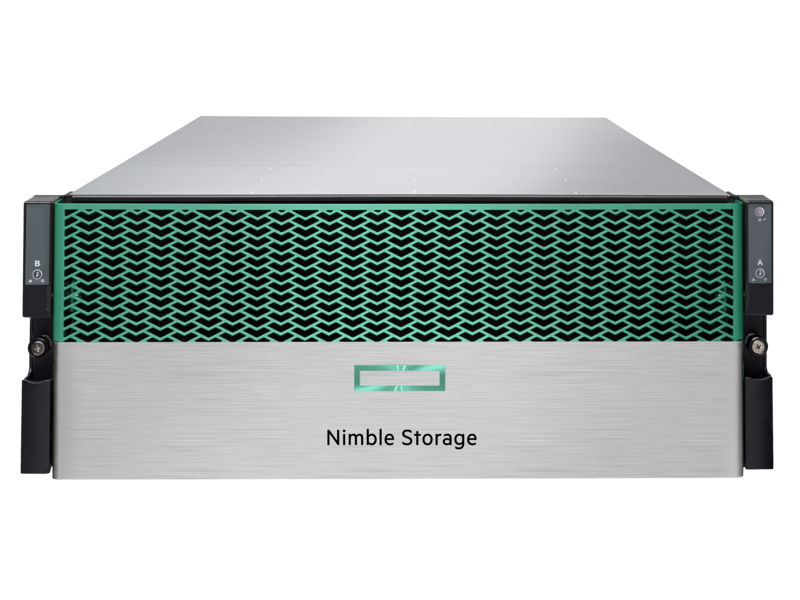 Up to 184 TB raw, 682 TB effective capacity
SATA SSDs: 240 GB, 480 GB, 960 GB, 1.92 TB, 3.84 TB
All-flash chassis with up to one all-flash expansion shelf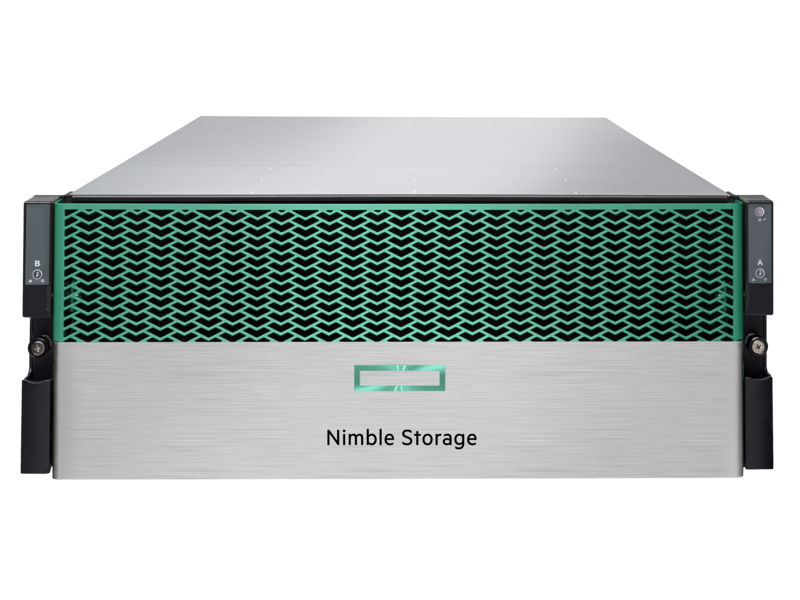 Up to 553 TB raw, 2037 TB effective capacity
SATA SSDs: 240 GB, 480 GB, 960 GB, 1.92 TB, 3.84 TB
All-flash chassis with up to one all-flash expansion shelf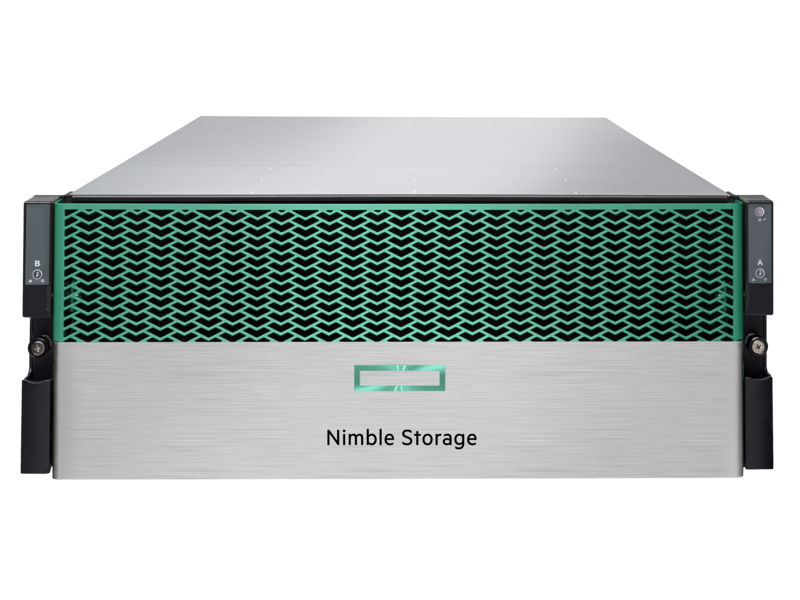 Up to 1106 TB raw. 4075 TB effective capacity
SATA SSDs: 240 GB, 480 GB, 960 GB, 1.92 TB, 3.84 TB
All-flash chassis with up to one all-flash expansion shelf