HPE Small Office Deployment

A simple approach for your first complete I.T. solution

Solution Benefits
Businesses that require a complete IT infrastructure can benefit from this general-purpose solution
Customers will enhance the way people and teams work together with these on-site solutions that provide superior wireless connectivity and better application performance
Businesses that need to conform to industry regulations, especially when they manage, control and store data, will benefit from having the data on-site for added security and control
Customers that wish to make a quick and safe decision will value having a solution that is simple to purchase, deploy and manage – especially for small IT departments
Challenges Addressed
Selecting, sizing, purchasing, deploying, managing, and supporting a server, storage, and Wi- Fi network is complex, time-consuming
Maintaining security in a Wi-Fi enabled network is challenging, which leaves no room for errors
Seeking solutions to keep employees connected and productive while working from home because of situations not within the control of businesses
HPE Small Office Solutions
Provide More of What Customers Want
Like any business, whether it is a single site or with multiple branches, you look for ways to connect more with your customers, so they keep coming back. That starts with offering fast Wi-Fi so customers can use their devices to stay connected while waiting or shopping. It may also include providing app-enabled on-site services, and connecting associates or providers with instant, secure access to data and files from mobile devices.
Sound complicated and costly? It doesn't have to be. HPE Small Business Solutions for Small Office Deployment are complete, validated solutions that include compute, storage, wireless Access Points (APs) , switches , and services—eliminating the need to select, validate, configure, and size IT from scratch and making it easy to set up and manage.
You can easily add storage with optional HPE StoreEasy network attached storage, or HPE RDX Removable Disk Backup System.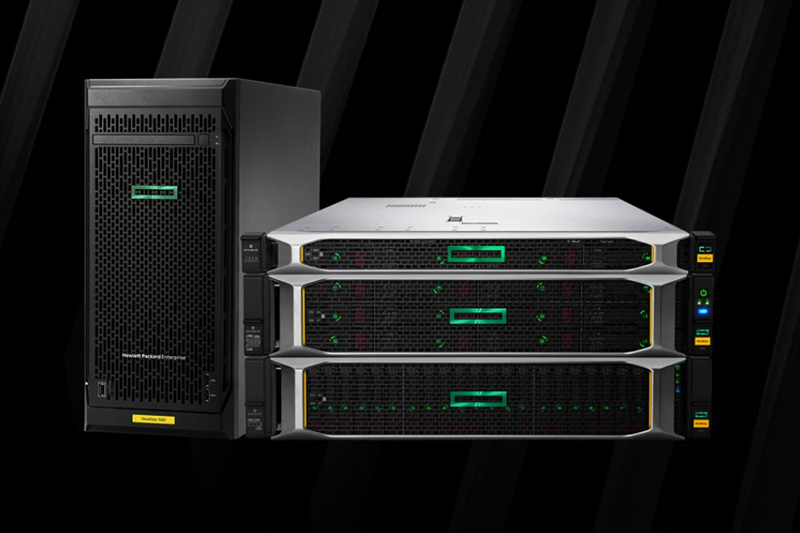 HPE ProLiant Gen10
Protect against attacks and quickly recover from downtime with built-in security features that make HPE ProLiant Gen10 the world's most secure industry-standard servers.2 Automated intelligence reduces the time and skills required for deployment and management, including HPE Rapid Setup, a simple, guided installation utility that reduces setup time and the chance of errors.
Aruba Instant On
The Aruba Instant On portfolio delivers a high-performance, secure networking solution at a price that won't break the bank. Instant On Access Points and switches can be installed in minutes with no expertise required. Whether deployed as part of a business continuity strategy or connectivity upgrade project, the Aruba Instant On that includes the new 1930 smart-managed switch that seamlessly integrates with existing Instant On indoor/outdoor Access Points (APs), and can be centrally managed with the Instant On mobile app. Instant On have partnered with NordVPN, a trusted online VPN provider to provide secure remote and at‑home workers with enhanced VPN services.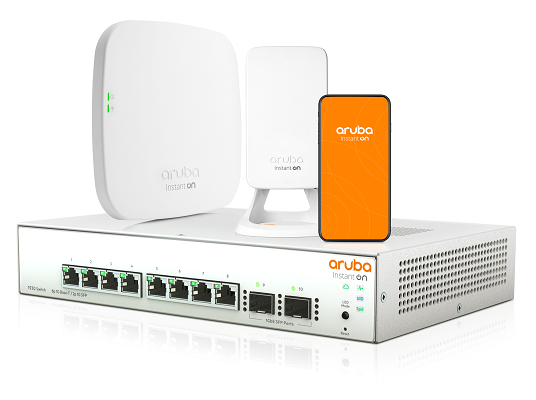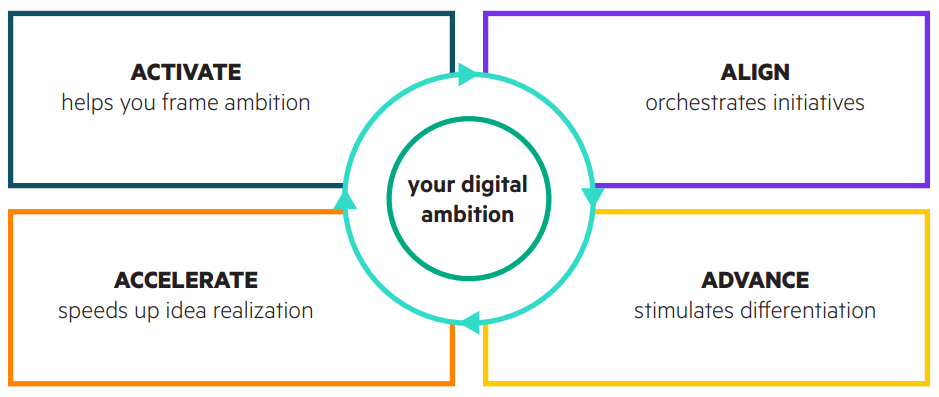 HPE Pointnext Services
HPE Pointnext Services has the expertise to help you simplify operations and easily extend and educate IT staff, helping them do more with less. A variety of offerings like HPE Foundation Care and Education Services can help you reduce time spent on operational tasks while improving IT reliability—letting you focus on your business goals.
---
Want to learn more about HPE Solutions? Fill out the form below and a Sales Representative will follow up with you!
Mailing Address:
ServerComputeWorks.com
A division of Virtual Graffiti, Inc.
1225 Crescent Green, St. 115
Cary, NC 27518
Local: 949-328-2858
Sales: 844-960-3902
Our team is here to help you! We are available from Monday – Friday: 7am - 9PM PST and Saturday – Sunday: 9am - 6PM PST and attempt to respond to all inquiries within 1 business day.
Please Note: Technical support is provided by the manufacturer. If you have product support related questions, please contact the manufacturer directly.