HPE File and Backup

Stay in Control of Your Data Growing Needs

Solution Benefits
Companies that have a significant reliance on their data, whether this needs to be shared or simply stored safely, will benefit from the security and control provided by these solutions
Businesses that wish to centralize files that are currently spread across individual's laptops and PCs, can choose these solutions to enhance how people share data and work together
Businesses that need to store data for legal reasons or to meet industry rules, can have a complete backup recovery strategy using a mix of local and offsite storage
Companies that need to get up and running quickly in the event of a disaster will be able to rely on backups of data and applications which can be used to restore services
Challenges Addressed
File data
Inability to keep pace with the growing volume of data
Struggling with networked PCs— limited collaboration ability
Staff using unauthorized cloud file shares and other workarounds
Backup and disaster recovery
Data not backed up at all, leaving the business vulnerable
No disaster recovery plan in place— perceived as complex and costly
Don't Let Anything Slow You Down
As a small to midsize business (SMB), you've got to keep moving at full speed. When everything's working as it should be, the future is bright. But if you're like a lot of businesses, you may be using laptops, PCs, or even online cloud software to share and store critical data.
HPE Small Business Solutions for File and Backup are a one-stop shop for ready-to-go solutions including hardware, software, services, and top-selling HPE ProLiant options. They're built on HPE ProLiant Gen10 servers that are tested, optimized, and validated for on-premises and hybrid cloud use cases with Windows Server 2019, HPE Cloud Volumes and Microsoft Azure Cloud Services . They're also designed to be low cost and make IT more accessible and easier to consume.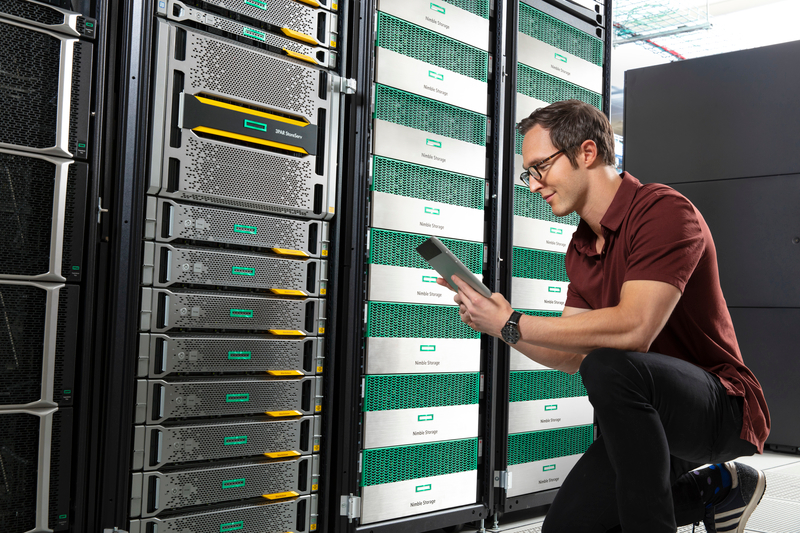 File/Backup Solutions
HPE RDX Removable Disk Backup System is a reliable, disk-based backup and recovery solution with unmatched portability, fast recovery, and easy integration into HPE Small Business Solutions for File and Backup

HPE Cloud Volumes is a suite of cloud data services that enable multi-cloud flexibility, offering an effortless, secure, and efficient solution.

HPE StoreEver MSL Autoloader and MSL2024 Tape Library integrates with HPE Small Business Solutions for File and Backup to meet demanding storage requirements for businesses needing unattended backup, disaster recovery, or archive capability.
HPE Pointnext Services
HPE Pointnext Services has the expertise to help you simplify operations and easily extend and educate IT staff, helping them do more with less. A variety of offerings like HPE Foundation Care and Education Services can help you reduce time spent on operational tasks while improving IT reliability—letting you focus on your business goals.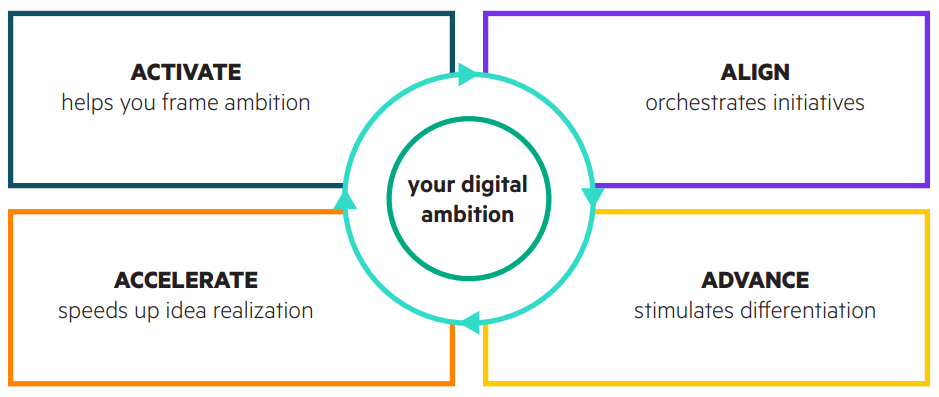 ---
Want to learn more about HPE Solutions? Fill out the form below and a Sales Representative will follow up with you!
Mailing Address:
ServerComputeWorks.com
A division of Virtual Graffiti, Inc.
1225 Crescent Green, St. 115
Cary, NC 27518
Local: 949-328-2858
Sales: 844-960-3902
Our team is here to help you! We are available from Monday – Friday: 7am - 9PM PST and Saturday – Sunday: 9am - 6PM PST and attempt to respond to all inquiries within 1 business day.
Please Note: Technical support is provided by the manufacturer. If you have product support related questions, please contact the manufacturer directly.